Night skiing and tobogganing on Fendels Winter Mountain
There's something very special about setting out for the evening on a winter night. Feeling the snow crunching under your feet, there's a sense of adventure in the air. There's something really special about joining a group of friends in front of the open fire in the Sattelklause mountain restaurant, before an exhilarating floodlit descent back down the mountain.
In order to keep the nocturnal sports experience as pure and authentic as possible we deliberately waived any night shows – so you can enjoy a night time floodlit sporty adventure without any distractions.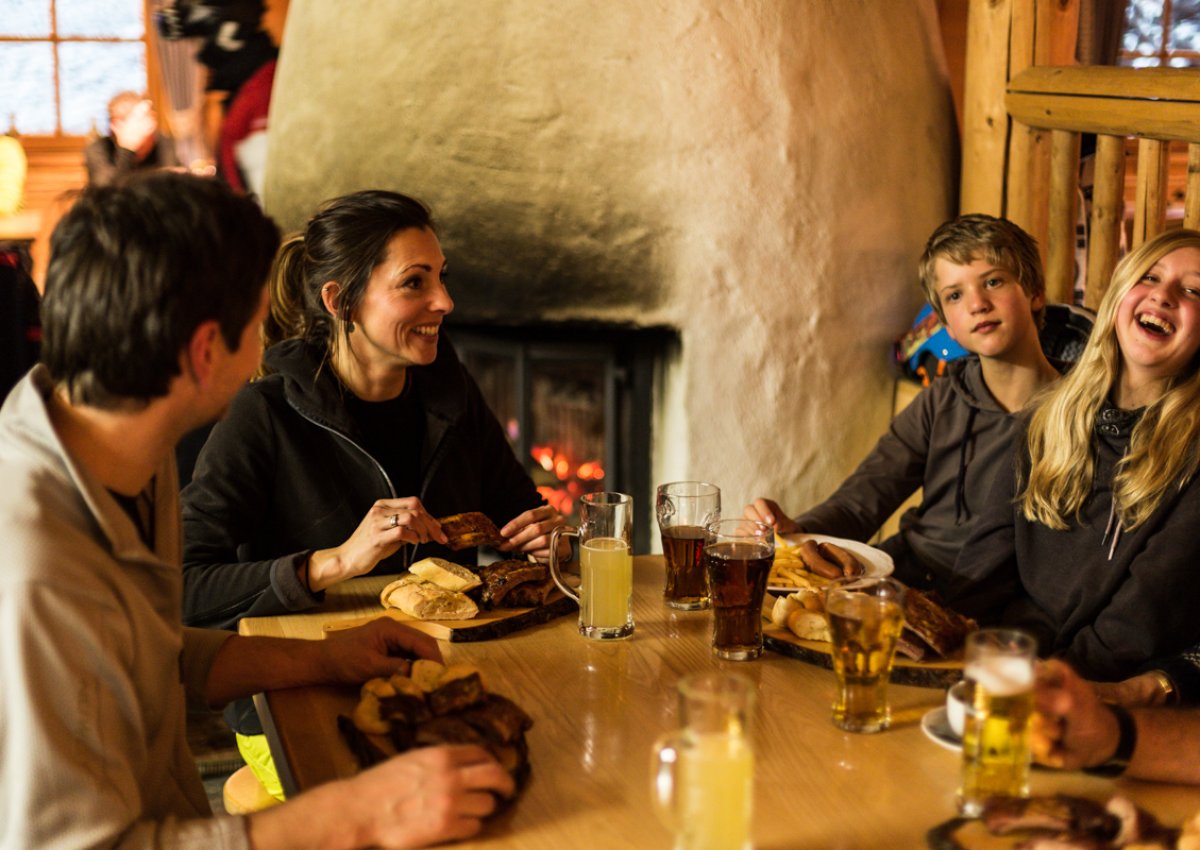 Cosy family evenings in mountain huts every Thursday
Enjoy regional cuisine by an open fire in the Sattelklause mountain restaurant and then drive down the mountain by floodlights.
The night skiing is held on the north slope from Sattelboden down to the valley under floodlights, while tobogganing is available on a 4.5 km long prepared and floodlit track. The cosy Sattelklause mountain restaurant is also open in the evening, tempting you delicious meal in front of an open fire.
every Thursday from 19:00 to 22:00, floodlights are switched off at 22:15 We would like to point out that after this time no one is allowed to be on the piste, because our piste-bully team starts preparing for the next day!
Toboggan run: 4.5 km long and illuminated, track leads through the forest from Restaurant Sattelboden to Fendels
Slope: 2 km and lighted (north run)
on Thursday evening the gondola Ried-Fendels and the chair lift Sattelboden are in operation
Lift ticket prices for night tobogganing & night skiing
For table reservations in the mountain restaurant, please call T: 05472-616023