Barrier-free gondola trip to the Italian state border at over 3,000 meters
Travel quite comfortably up to an altitude of 3,108 metres on the Kaunertal Glacier by cable car – wheelchair accessible too! From the Drei-Länderblick lookout, you have a sublime view of the mountains of Austria, Italy and Switzerland, hence the name: "Drei-Länderblick", meaning three-countries-view. This mountain panorama, for all visitors to see, is one of the best vistas in the Alps.
It almost has something to do with overlapping quantum mechanics, when up here, on the Drei-Länderblick lookout platform, you can be in both Italy and Austria at the same time. How does that work?
Quite simply, the Karlesjoch national border runs through the middle of the platform, so you can stand in Austria with one foot and in Italy with the other.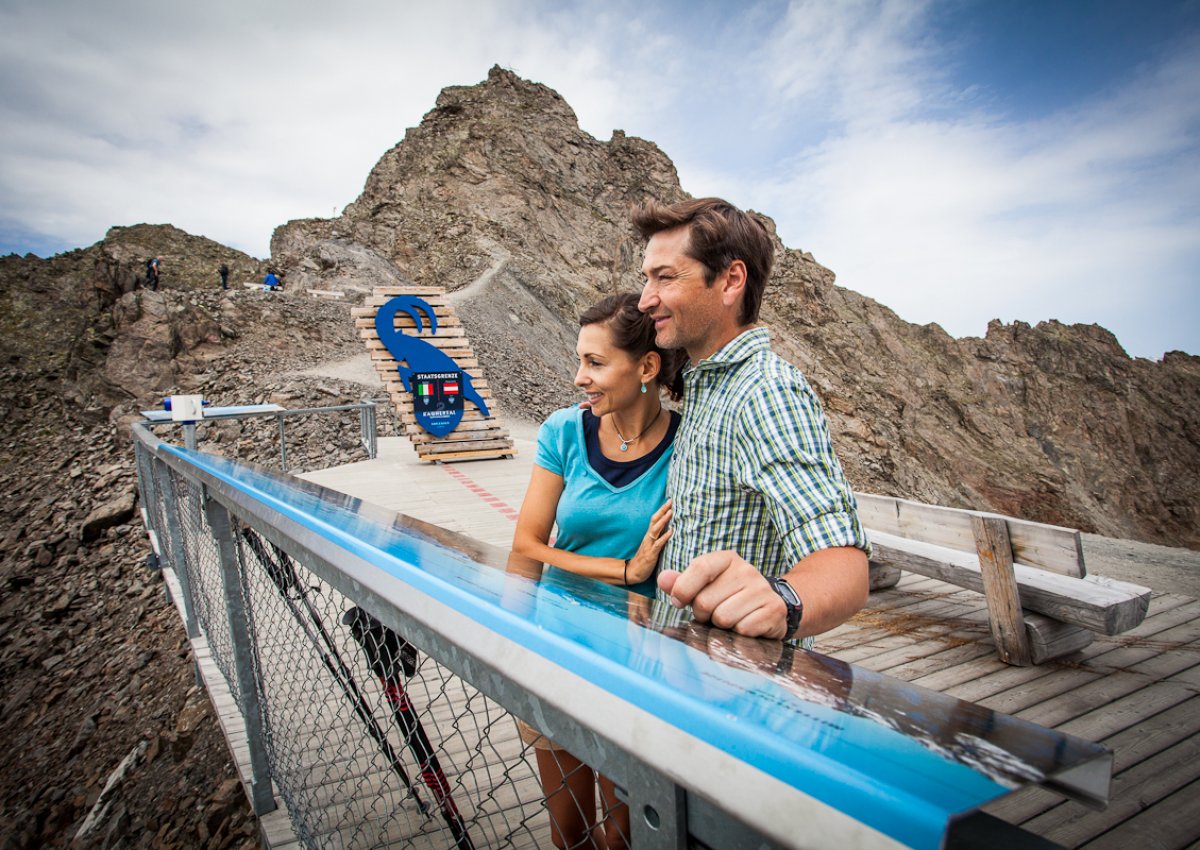 Karlesjoch 3,108 metres // barrier-free gondolas on the viewing platform Drei-Länderblick
The wheelchair accessible "Drei-Länderblick" viewing platform is directly connected to the top cable car station. This means that families with pushchairs, people with limited mobility and wheelchair users can easily reach the viewpoint and enjoy the magnificent mountain panorama.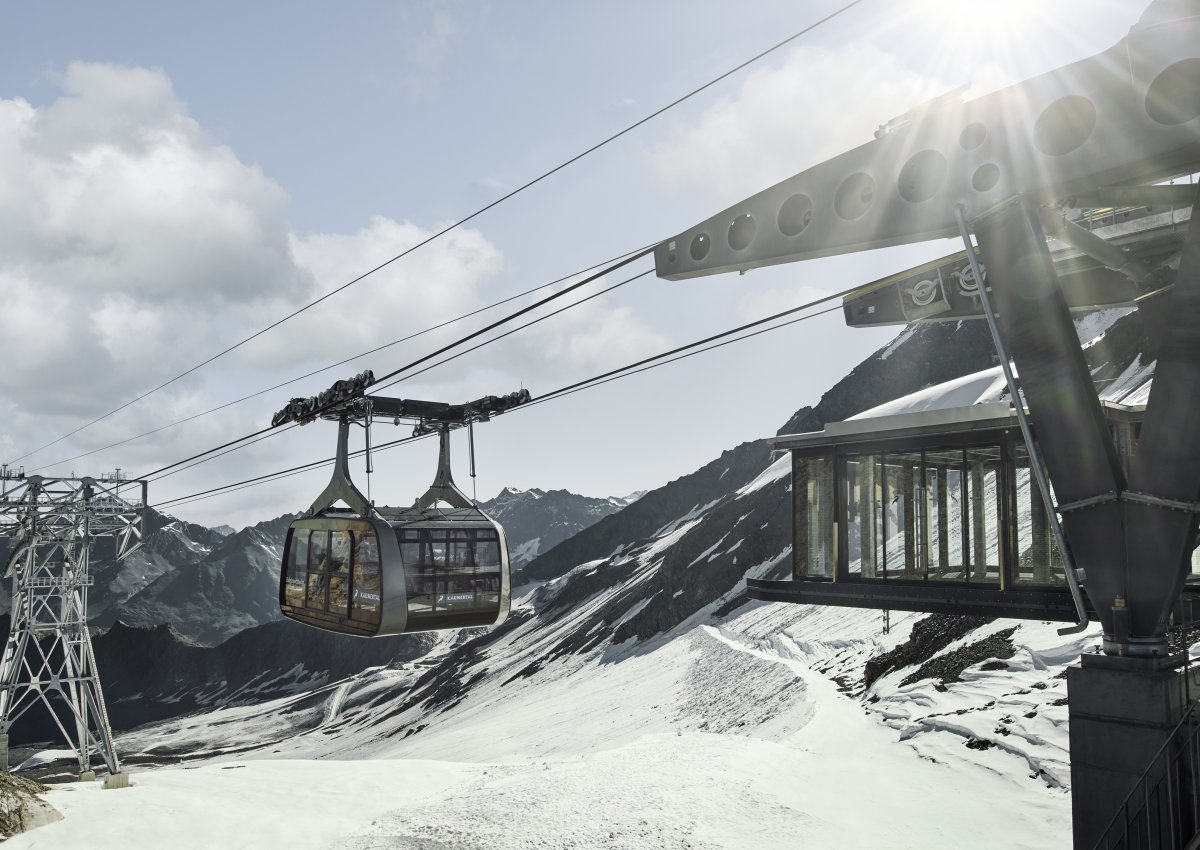 Falginjoch 3.113 meter // Hover over the glacier
With the barrier-free 100-person Funifor cable car you literally float over the glacier field of the Weißseeferner.
In just under 3 minutes it takes you to the Falginjoch at 3,113 m – the highest point in the area.