Our kitchen is honest and down to earth
Better less and instead quality and preferably everything from Tyrol.
Our food is homemade and self-cooked.
The menu has been put together with love and thought so that there is something for all of our guests.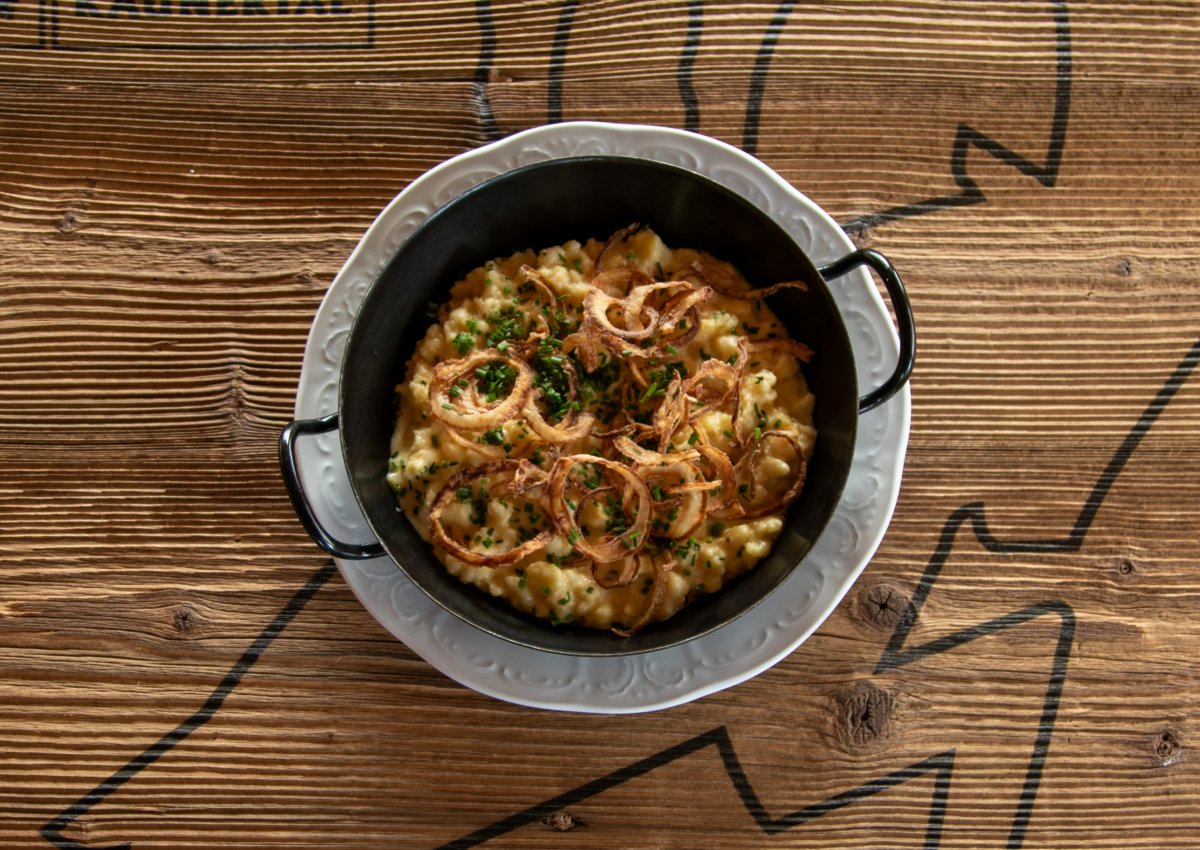 Ingredients from our immediate region
Regional, seasonal and traditional.
As far as possible, we buy the ingredients from the surrounding farmers. We pay attention to seasonal vegetables and fruits. In addition to classics, our kitchen also offers typical Tyrolean cuisine.
In this way we do our part to ensure that resources are used carefully
Small changes with a big impact – in our sphere of activity, we try to make a small contribution to more sustainable consumption by changing structures and processes in our company:
For those who want to dispene meat consumption, we offer selected dishes with ingredients from the region.
The Veggiburger is made with Vinschgerln from the baker. The Kaspressknödel with alpine cheese. The Kasspatzln with fresh organic eggs from the farmer.
We buy almost all of our ingredients from surrounding farmers and Tyrolean companies.
Fresh eggs and milk come from local farms. Bread and pastries from the regional bakery. Pasta and flour from traditional Tyrolean companies. Vegetables and fruit from traders who pay attention to seasonality and Austrian origin.
Our dishes are carefully prepared, boiled or cooked in order to preserve taste, valuable vitamins and minerals.
The new technology in large kitchens helps with gentle cooking and boiling with steam and frying with less fat.
We do not use plastic. We no longer have

PET

bottles. All drinks are tapped or offered in glass bottles.
We avoid products from the Nestle group cluster. It is difficult to disentangle the corporate network from the Nestle group. Our purchasing staff has a list of which products to avoid. When it comes to sweets, we have high-quality alternatives from Austrian and German confectionery manufacturers.
We carefully separate rubbish.
We have set up waste separation for our guests and for our employees. Everyone can help to avoid the garbage on the mountain and to separate it properly.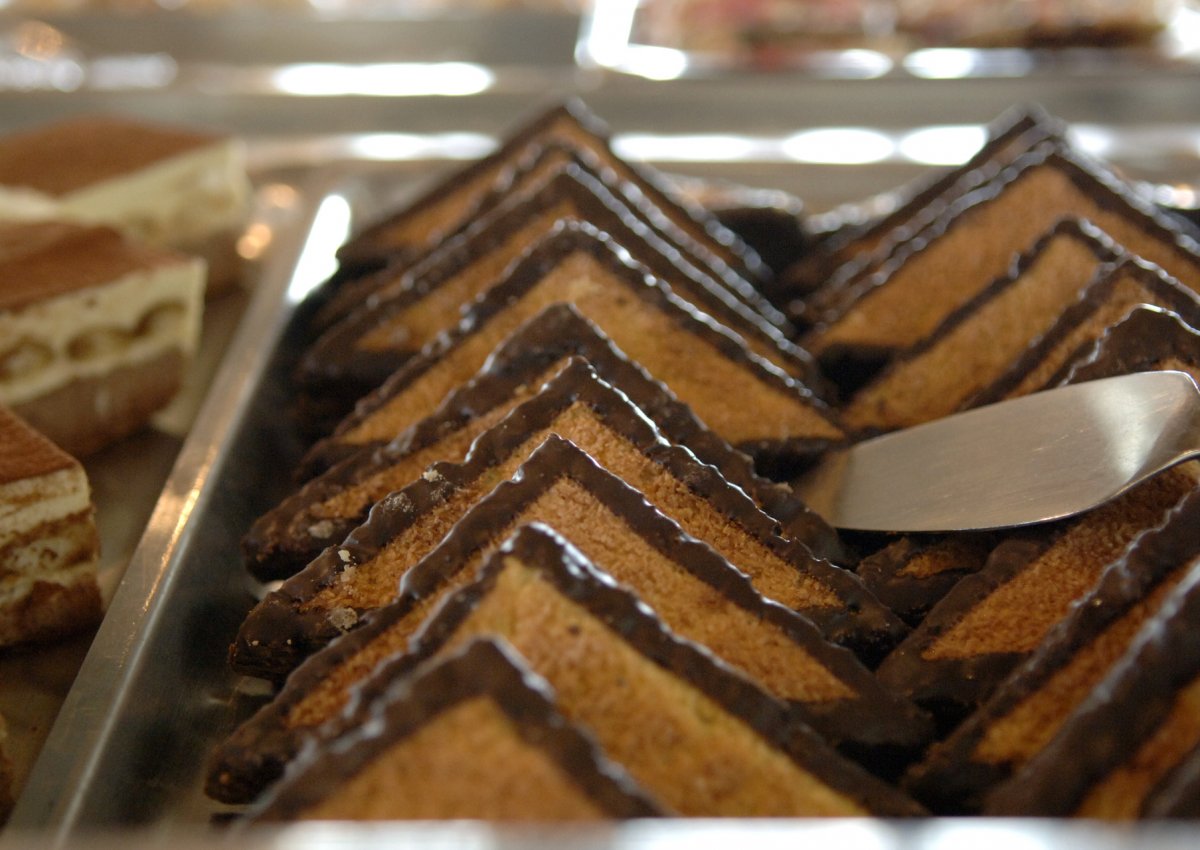 Everything baked with love
We are proud of our cakes and pastries. Everything is homemade and is offered fresh on our cake buffet. A piece of cake, shortbread biscuits, muffins & Co … simply enjoy with a cup of cappuccino.
We are almost self-sufficient
In order to be able to operate gastronomy at this altitude, you need water and a sewer system. The water does not come from the municipality's aqueduct, as usual, but from a deep fountain that pumps the water from inside the mountain. The wastewater is not discharged through a local sewer system, but is treated in our fully biological sewage treatment plant. The solar system on the south front of the building heats 1/3 of the annual hot water requirement.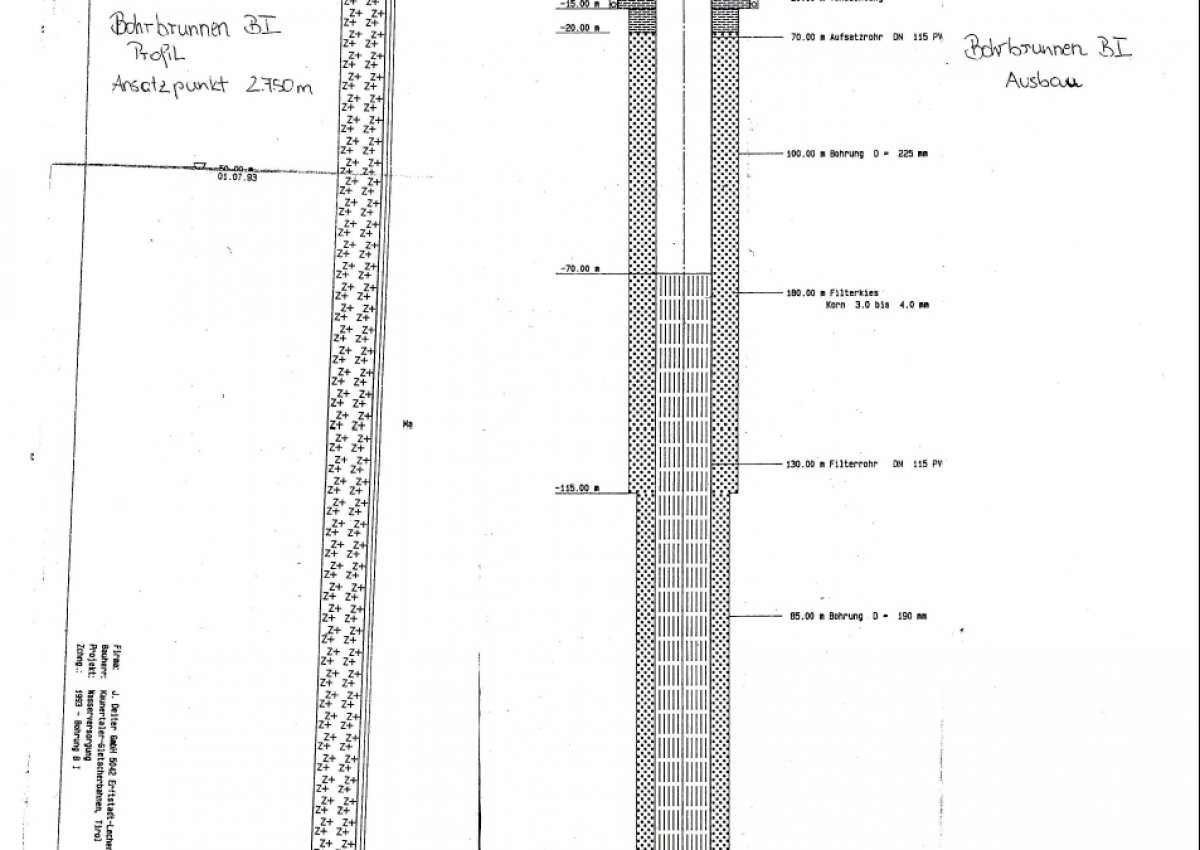 The deep fountain
The deep fountain at 2,750 meters provides the restaurant with water. In order to achieve drinking water quality, the water has to go through some processes. In the end, there is Kaunertal mountain water that is used for drinking and cooking.
You can find more places to stop here: