You have only really been where you have been on foot
This sentence pretty much hits the mark when it comes to what you can do in the Kaunertal mountains. A summit adventure, where you push yourself to the top and manage to conquer. Or insights into nature, which you only experience when you walk sensitively through the Hintere Kaunertal area with open eyes and an open mind. Then one of the bizarre natural features of the glacier ice presents itself to you in all its magnificent beauty. And the colourful array of vegetation in each of the different Alpine altitude zones emerges.
Along the Glacier Road you will come across both gentle hikes and extreme mountain tours.
Here, we have selected a few of our favourite from the many options available to you. All hiking and mountain tours in the Kaunertal region are marked on hiking maps, which you can purchase from the local tourist offices or sports shops.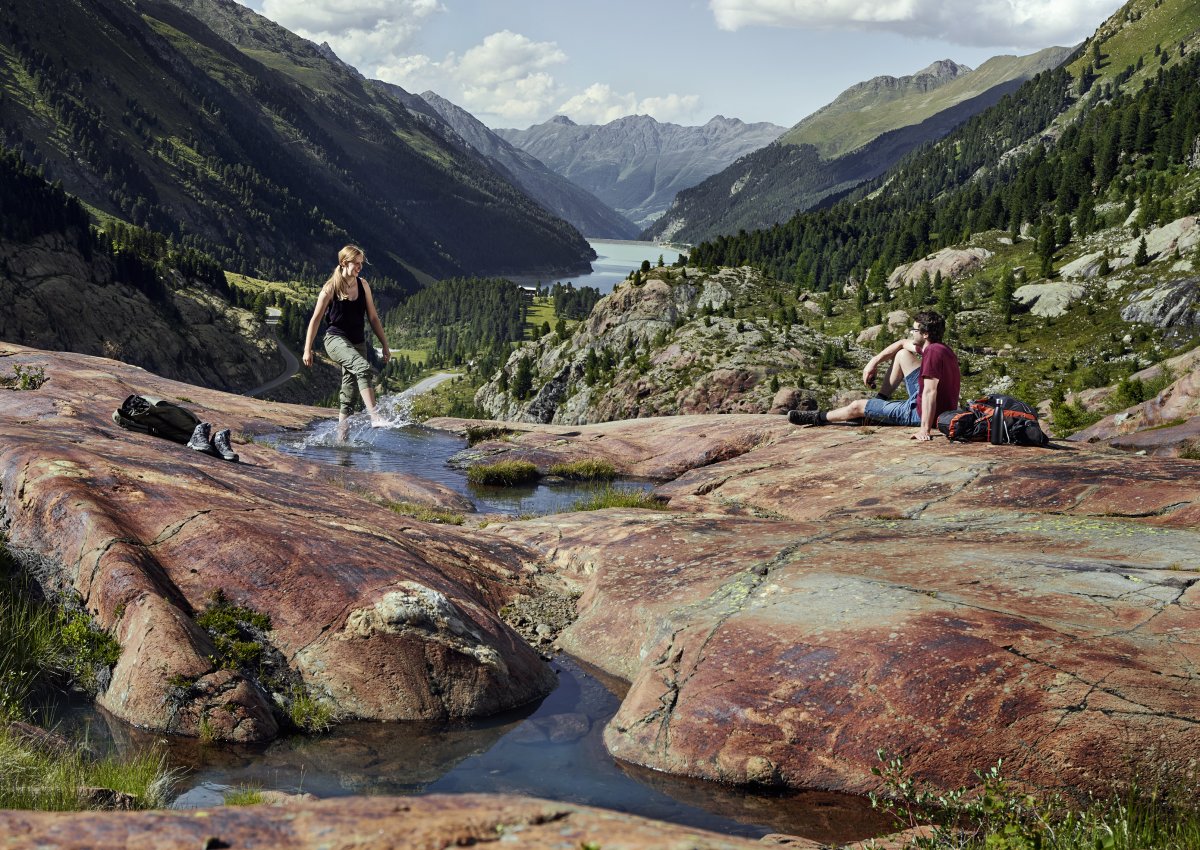 Hike over the red rocks 1,890m – 2,148m
Gentle hike, taking about 2.5 hours, with spectacular view of the Gepatschferner glacier tongue. The route takes you across alpine pastures to the red rocks, down to the snout in the glacier tongue and then continues on to Fernergarten. Bus back to the Ochsenalm car park at 9.40 am and 2.25 pm daily (bus stop: Oberbirg)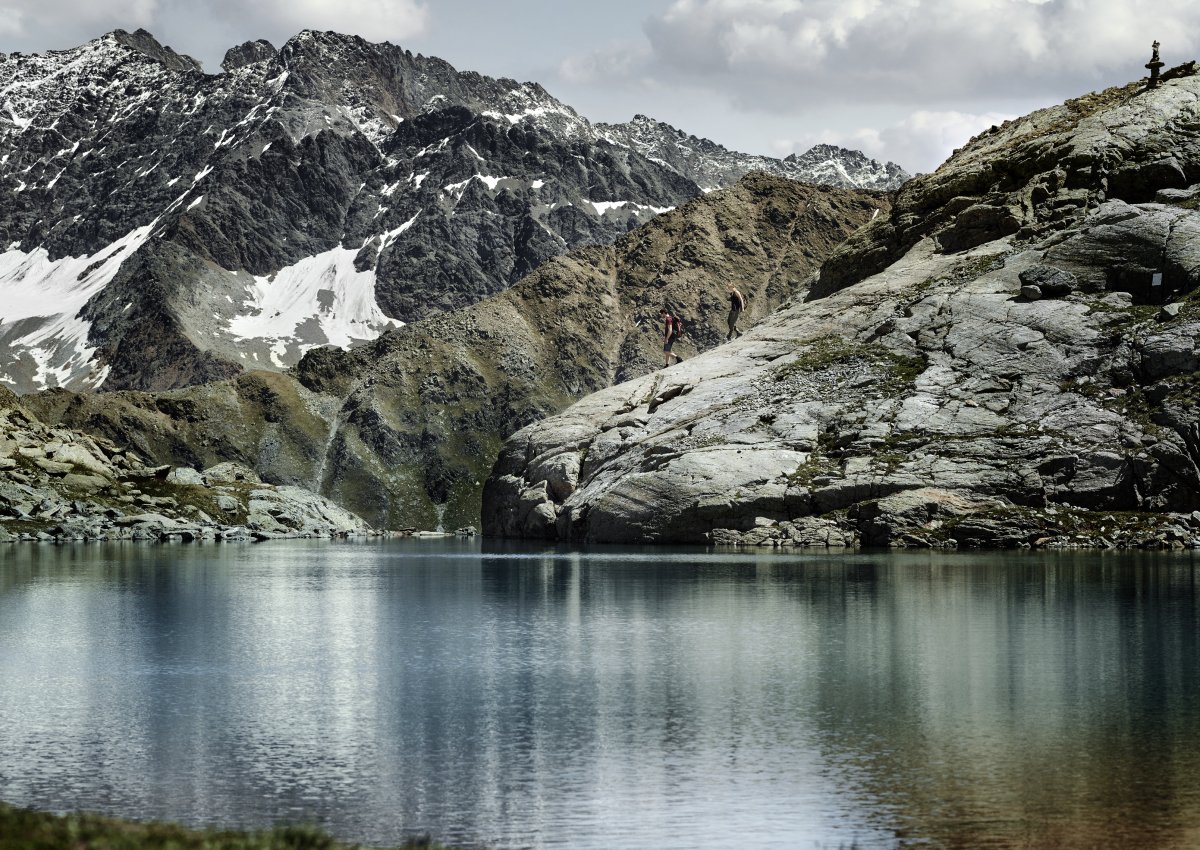 Hikes to the hidden lake 2,400m – 2,679m
The Krummgampental is a small side valley in a remote corner of the Kaunertal valley. Set at lofty heights, the Verborgener See is a charming mountain lake, the "hidden lake", which will enchant you with its crystal clear water. The starting point for this hike is the panoramic Glacier Road.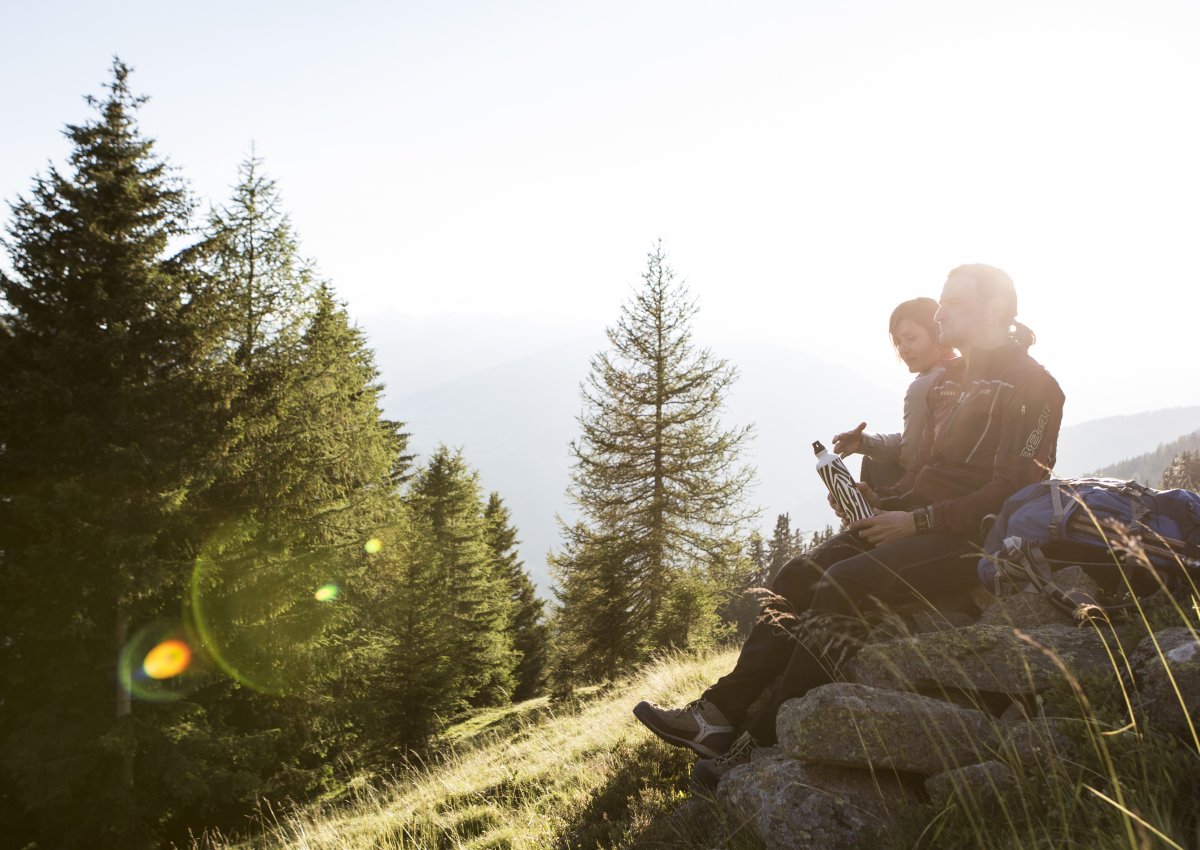 Zirbenweg trail 1,786m – 2,064m
After the dam wall, follow the road on the left bank for a further 2.5 km (bus stop!). Turn left onto path no. 25 and go through the forest to the hunting lodge. Cross the Oberer Hapmesboden towards Wurmetal, there change to alpine path no. 26 and continue to the site of the old Bliggalpe hut. Below the Gepatschhaus inn, you arrive back on the Glacier Road. Return possible by bus.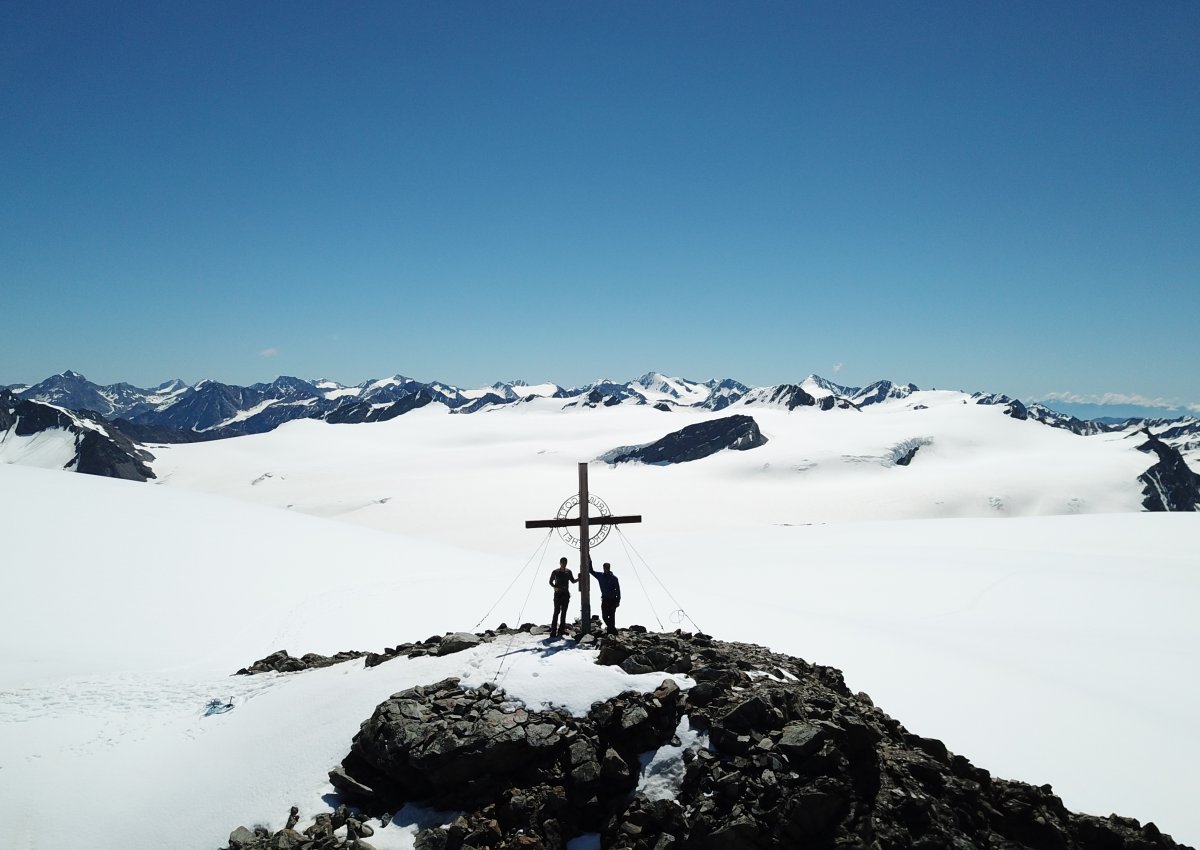 Mountain tour to Weißseespitze 2,750m – 3,518m
Starting point is the glacier car park. You follow the trail of the Weißseeferner lift over gravel and ski fields and cross the exposed western ridge to the glaciated peak. We advise booking a mountain guide!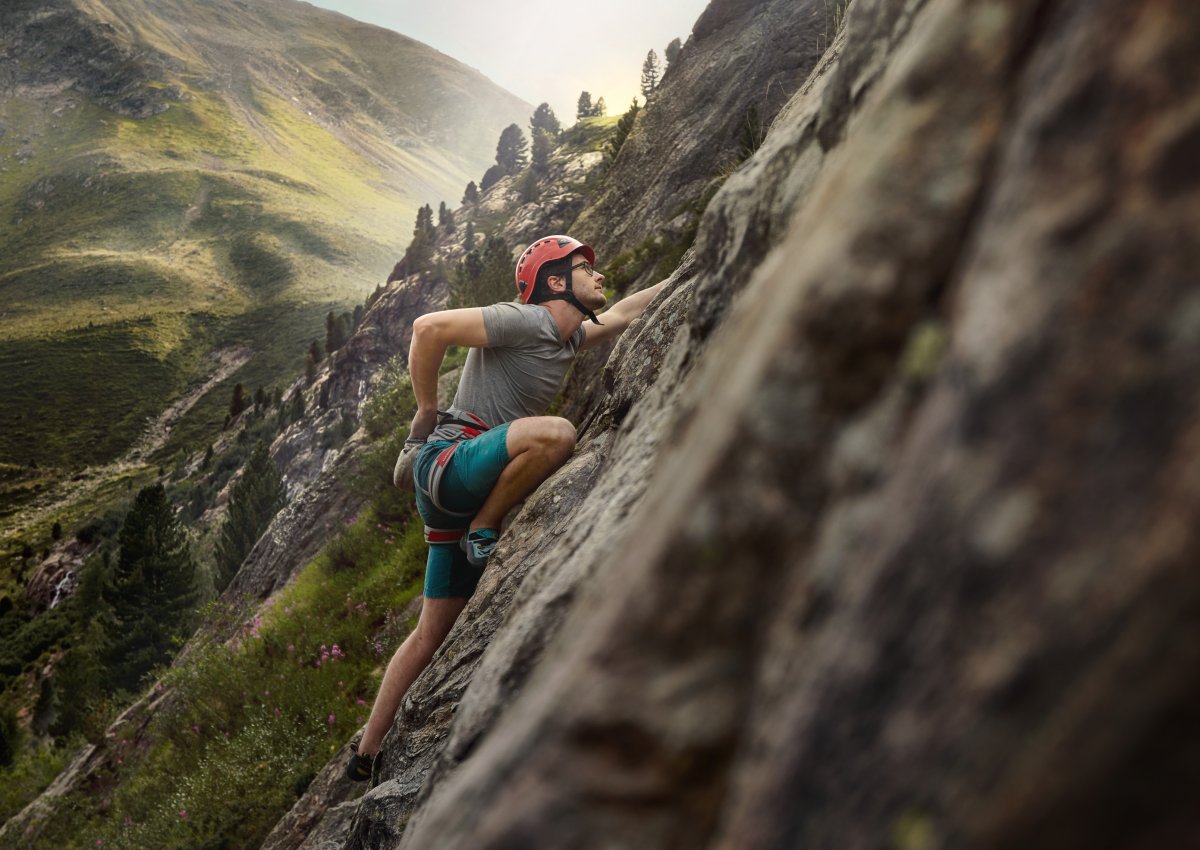 Climbing in the Fernergarten
Young and old, professionals and beginners – everyone finds his climbing route in the Fernergarten. Imposing rock formations cut by glacier ice and a roaring torrent which has to be crossed over several bridges. The "Holderli Sepp" Klettersteig leads over 140 meters up to the "Schnapsloch" – a highlight for every climber.
Entry height: 1,940 m, exit: 2,080 m, difference in altitude: 140 m, degree of difficulty: B.