Favourite places along the Kaunertal Glacier Road
Walk through a landscape that makes your soul swing!
Lovingly marked with a red heart in the brochure and along the Kaunertal Glacier Road, we take you to particularly beautiful places in the Kaunertal mountains. Rushing brooks, crystal clear mountain lakes or vantage points with a panoramic view of the mountains – these are all power spots for body, mind and soul.
Here are some of our favourites - favourite places: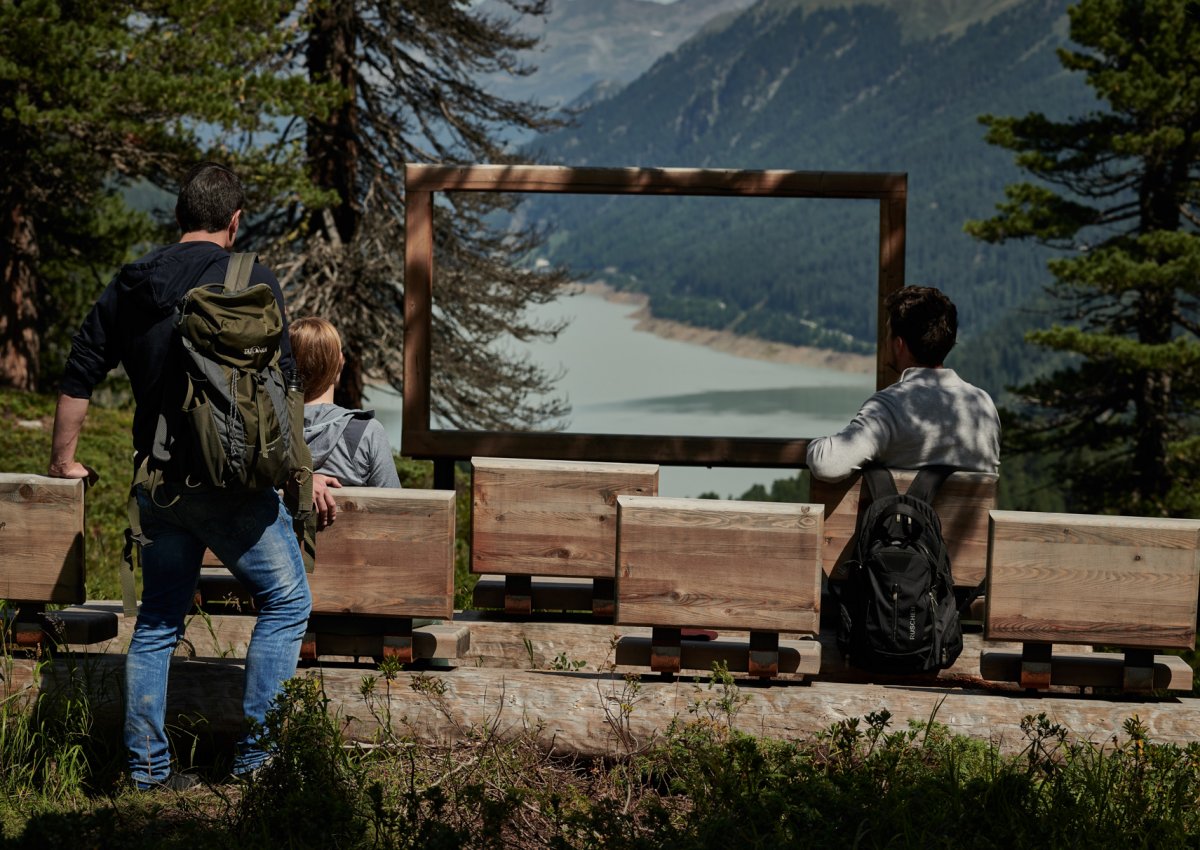 Kaunertaler Zirbenkino - Station 18
In the Kaunertal Swiss stone pine cinema in the middle of the light Swiss stone pine forest, all channels are available in HD and in nature. Protected by the shady green of the Swiss stone pines, you can comfortably take a seat in the open-air cinema. From this vantage point, you can let your eyes wander over the mountain landscape, just like watching a film with powerful images.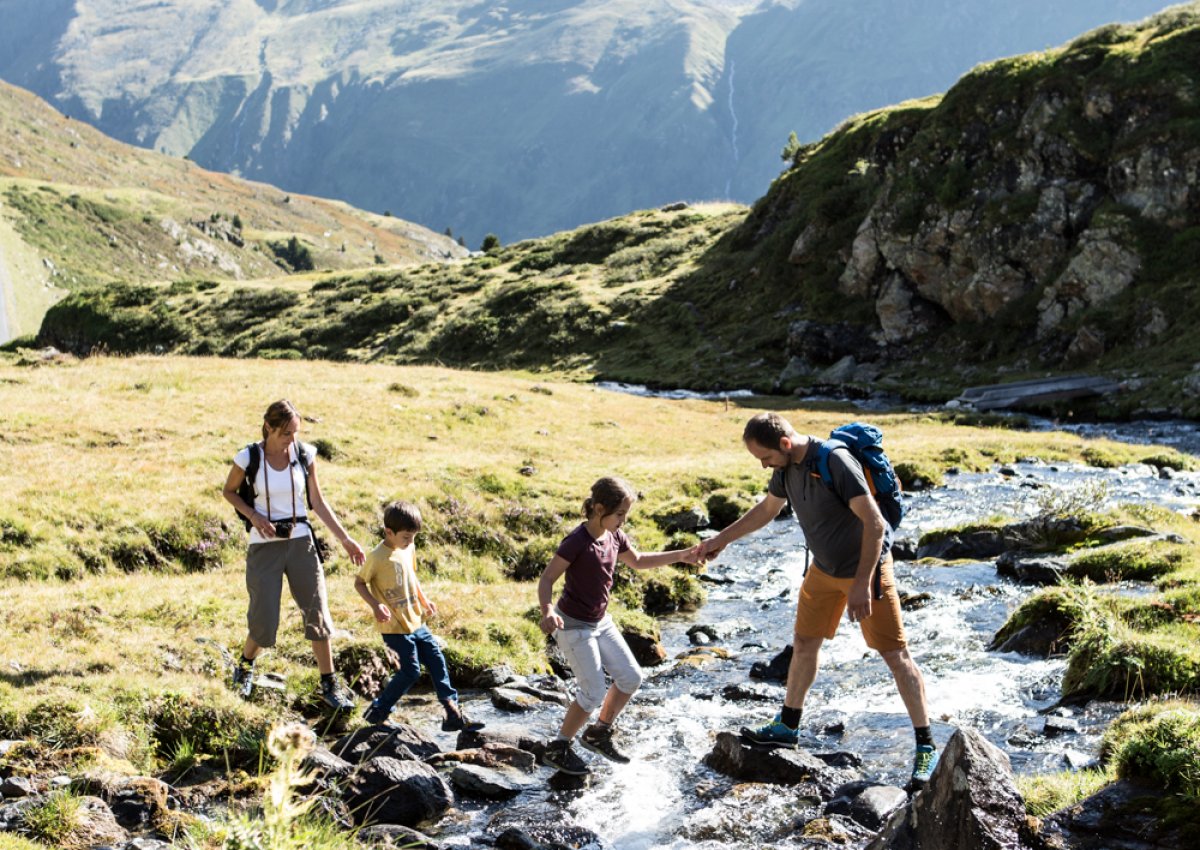 Riffltalbach - Station 23
The Rifftalbach has its source at an altitude of about 2,800 m. On its way down into the valley – it flows into the Faggenbach in the Fernergarten – it passes through various landscape forms and levels: once it splashes gently as a stream through the mountain meadows and another time it rushes thunderously as a waterfall over a rocky cliff. The rushing of the water has a harmonising effect on our spirit!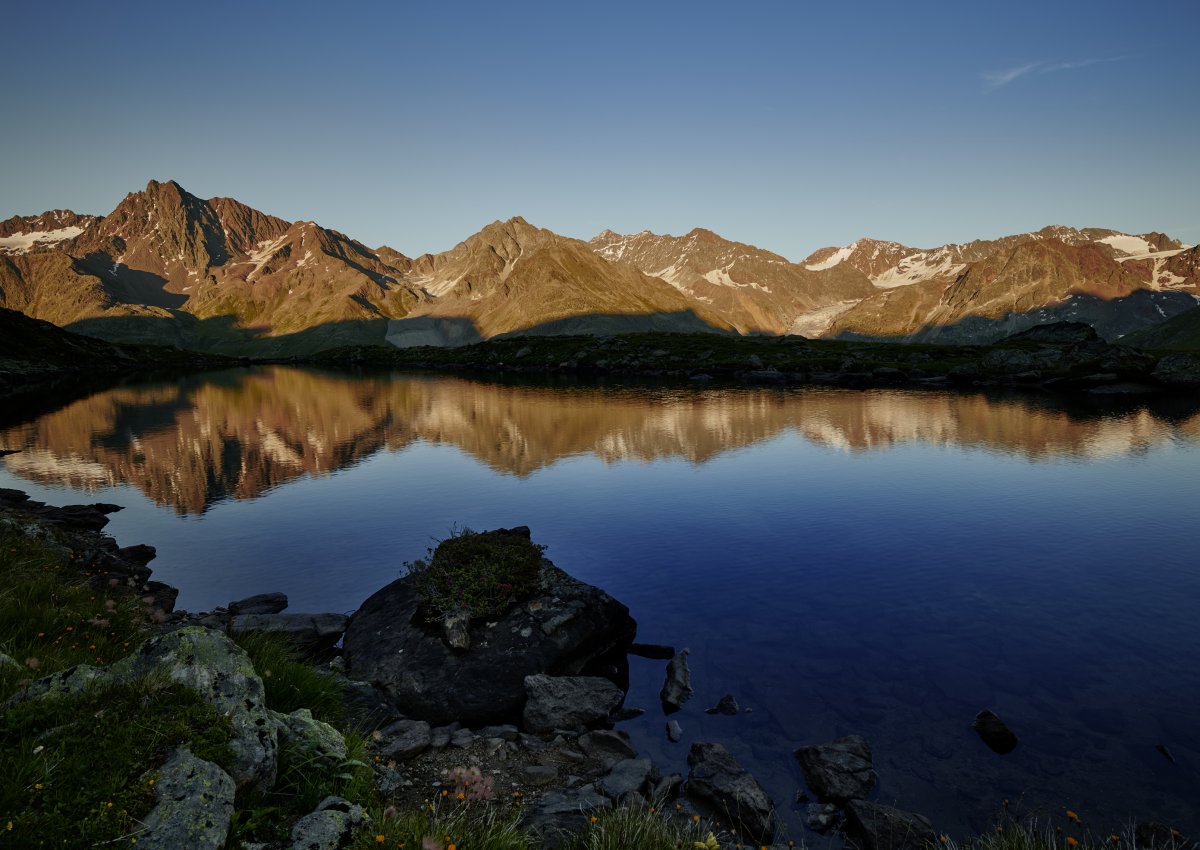 Seelesseen - Station 25
A easy hiking trail leads directly from the road in 20 minutes to the small lakes, where amphibians and frogs can be seen. The view over the Gepatschzunge is unique here.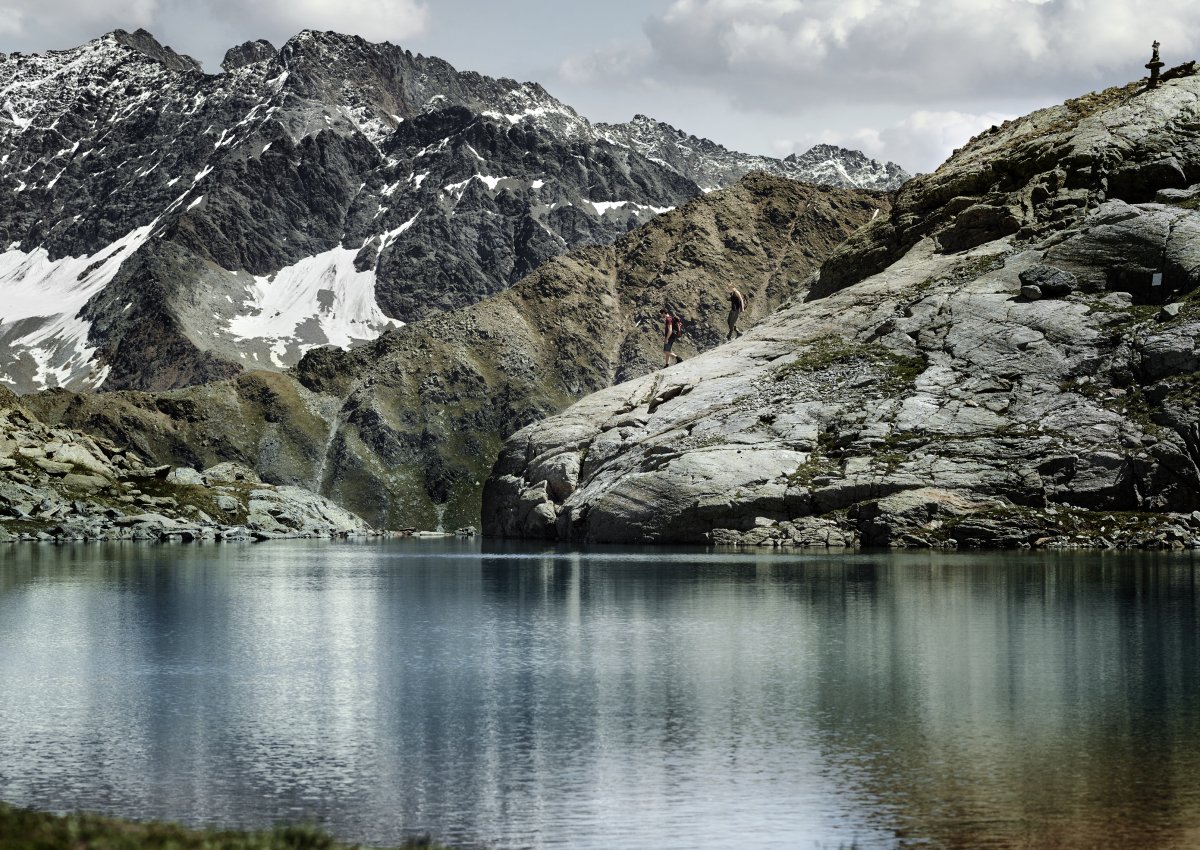 Hidden lake - Station 26
The path to the hidden lake alone could become a favourite route. On the 1 hour hike to the hidden lake, the trail first leads through a delta where the Riffltalbach meanders through lush mountain meadows. Gradually the landscape becomes more barren and the path leads through huge boulders until you stand on the edge of a small yoke and the lake is crystal clear in front of you. The western shore is lined by cotton grass swaying in the wind.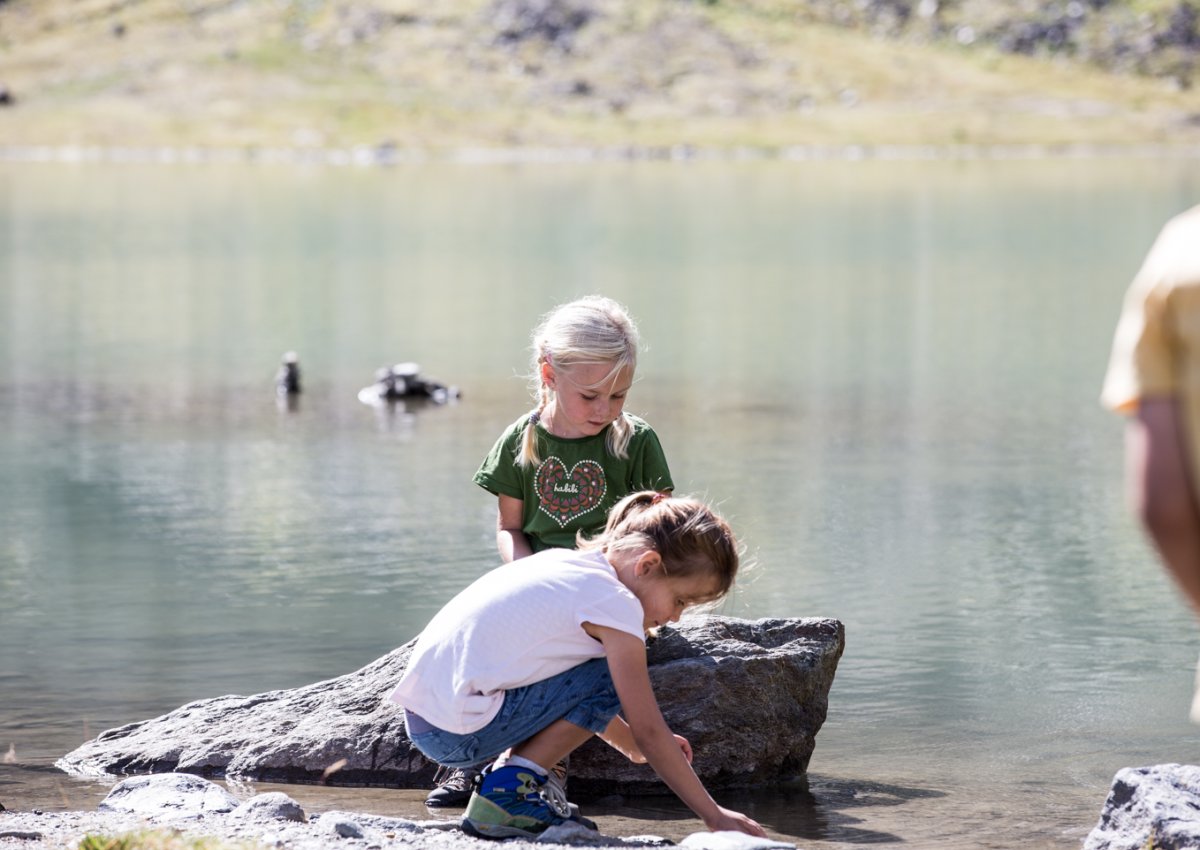 Weißsee - Station 28
The legend of the lost paradise is entwined around the Weißsee. "Once the foot of the snow-white glacier towered into the turquoise blue water, flowers bloomed in countless colours on the shore and the shepherds of the Oberberg loved this place. Lying in the sun, they dreamt of the woman from the white lake …"
A walk around the lake lasts about 20 minutes; if you start the walk around the lake to the left, it is calming; if you start it to the right, it is invigorating.