Discover 100 year old ice
The accessible crevasse is a 15-minute walk from the glacier center at 2,750 meters. Once a mighty ice stream that flowed over the northern slope of the Weißseespitze towards the valley, the foothills of the glacier tongue are now not far from the glacier restaurant. We have made a V-shaped column accessible to visitors, where they can touch 100-year-old ice. An attentive visitor sees the different layers, inclusions and stones carried along in the eternal ice.
Entry into the accessible crevasse is free
Guided tours take place in the months of July and August in summer
You can find all information about the accessible crevasse experience here.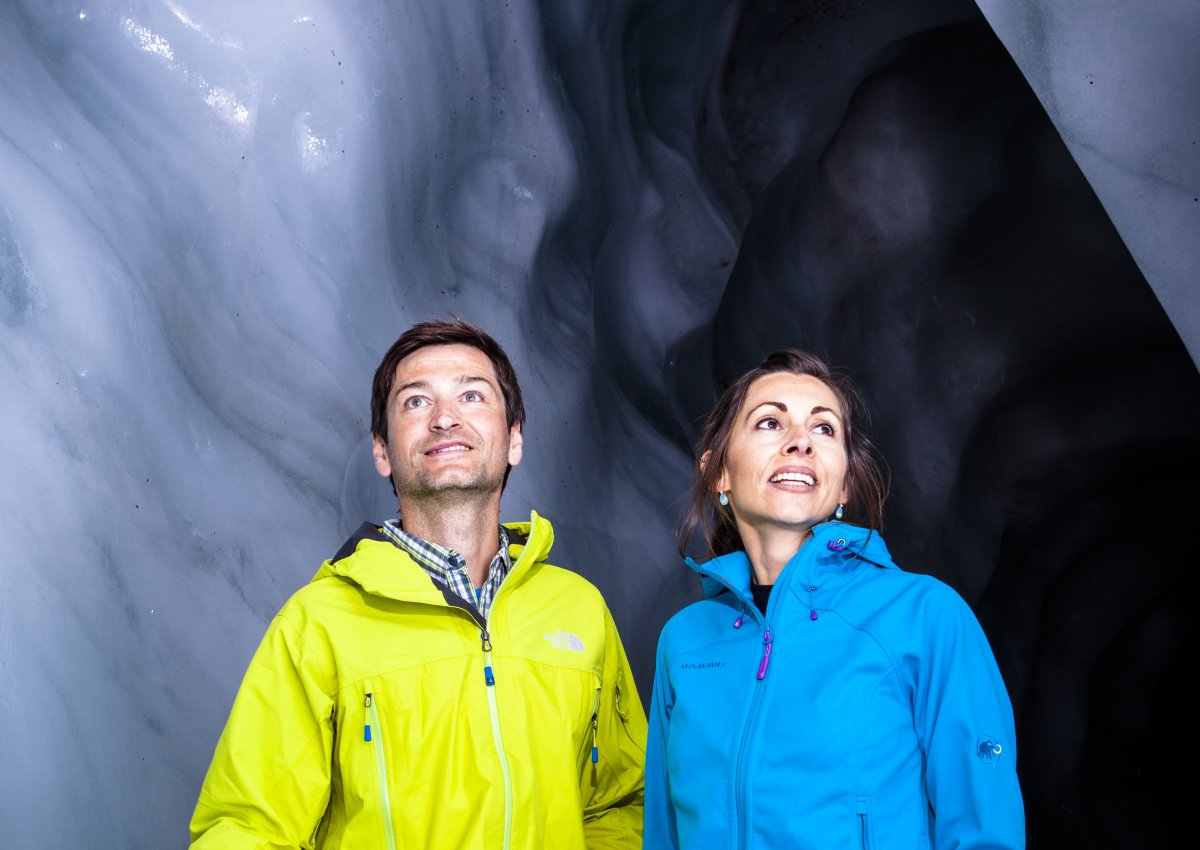 Give away experiences!
A private tour through the crevasse is available as a gift voucher.